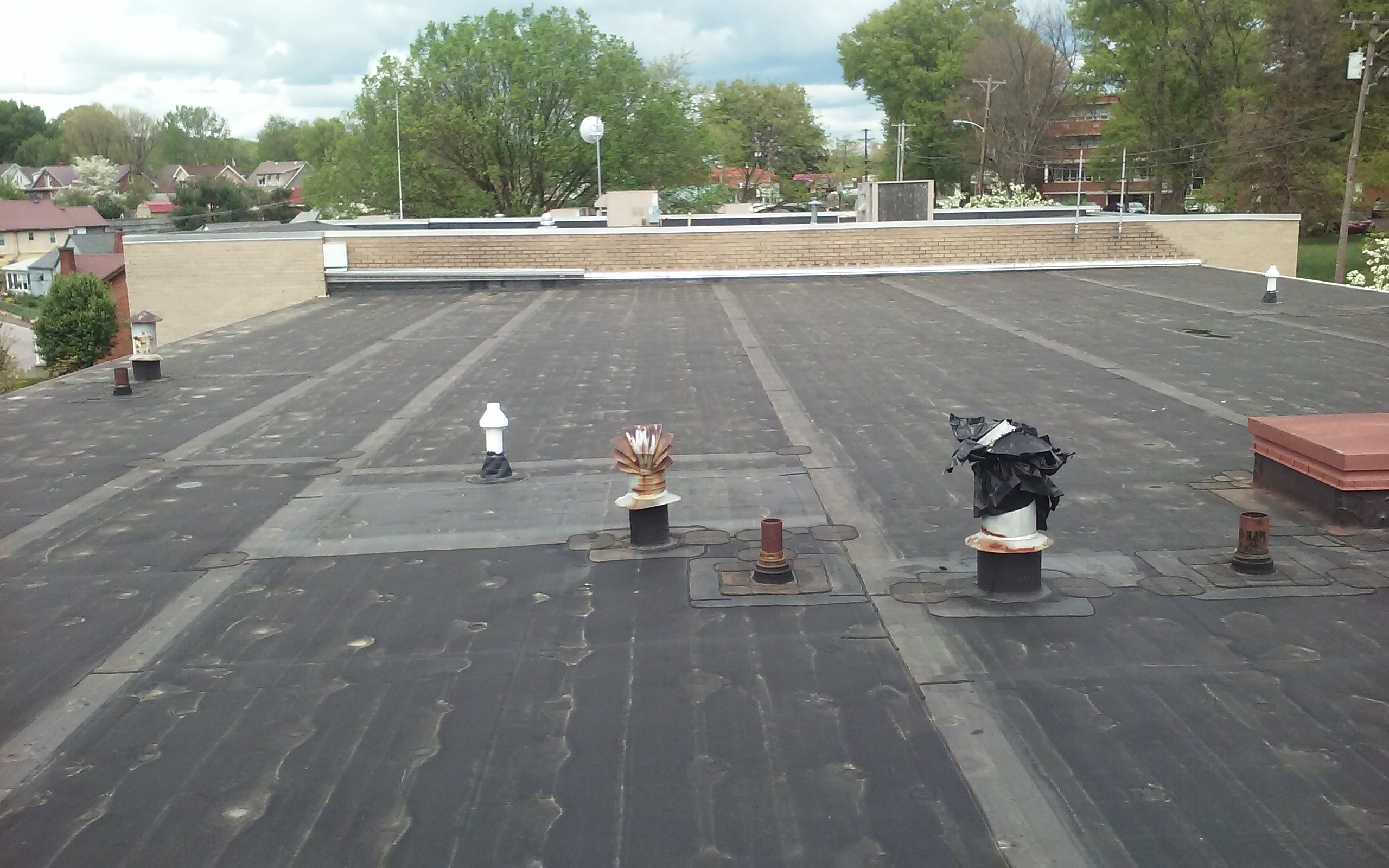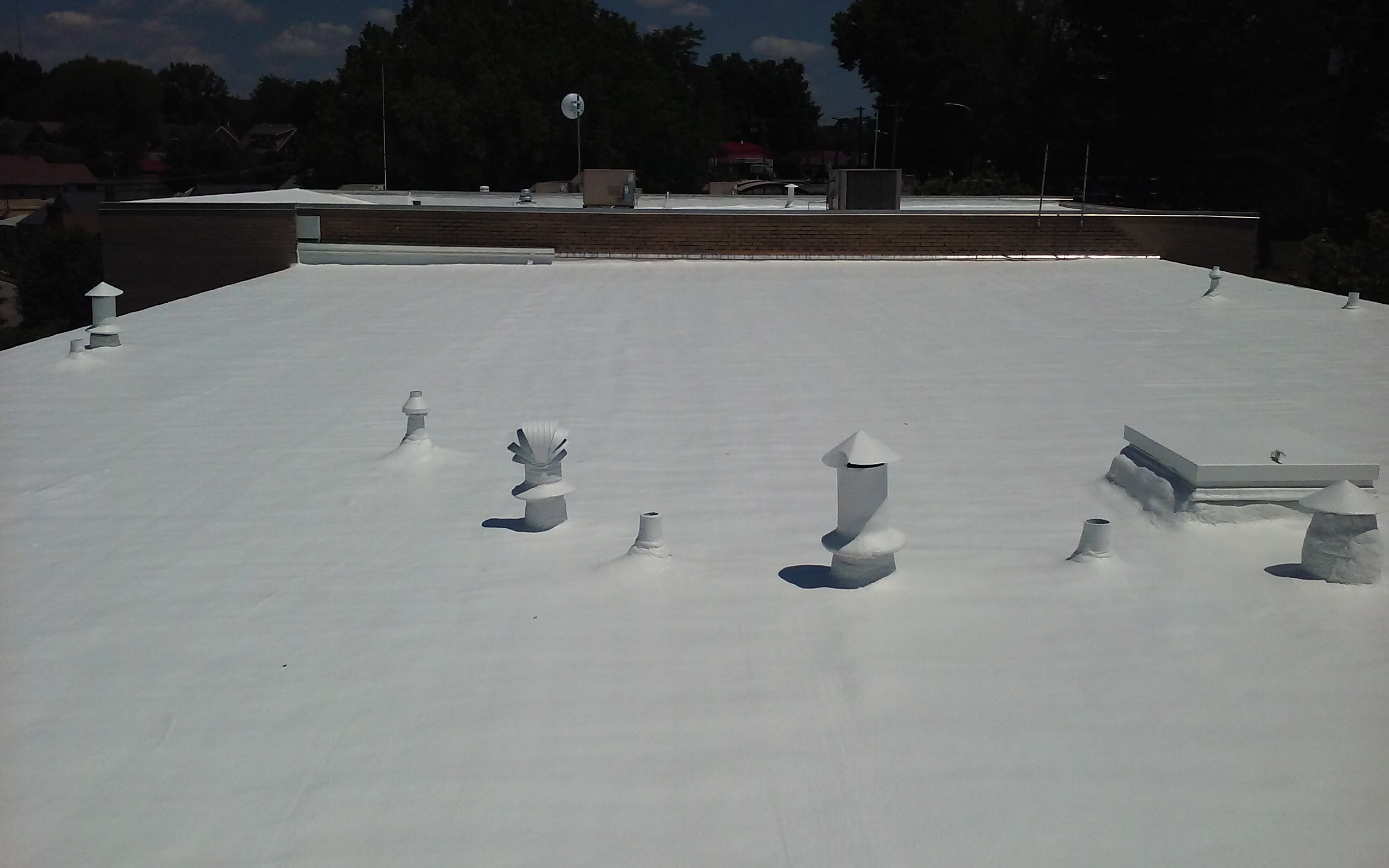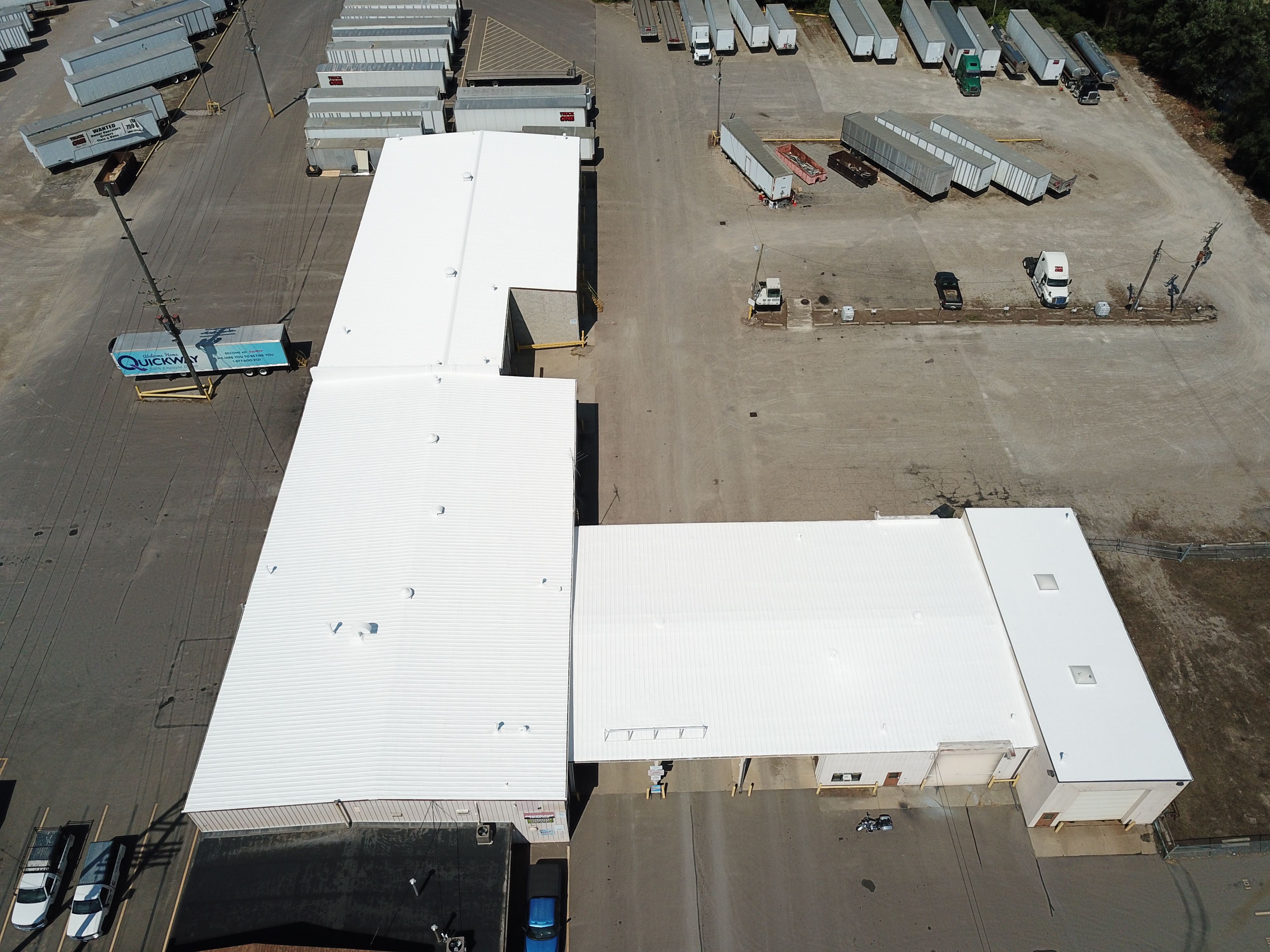 Spray Polyurethane Foam System
Miller's Commercial Roofing uses Conklin's Spray Polurethane Foam (SPF) System, which is a seamless barrier that insulates and waterproofs your commercial roof to save energy costs. Conklin's SPF System will deliver all these benefits on a new or restored roof for years to come.
Stops Commercial Roof Leaks
Increase Energy efficiency and lowers utility expense with a cool white reflective surface and an insulation value of R-6.5 per Inch of thickness.
Stops lateral water movement with the foams closed cell structure.
Simplifies repairs- most damage can be fixed with a caulk gun and coatings.
Extends the life of your Commercial Roof
Renewable Warranties
Condensation Concerns of Sprayed Polyurethane Foam Roofs
SPF provides a continuous air barrier preventing moisture through air leakage, minimizing dew point problems and condensation within the building envelope avoiding thermal bridging, resisting heat movement in all directions and providing reliable performance under varying conditions.
SPF roof systems can be applied directly over BUR, modified-bitumen, concrete, wood, asphalt shingles, clay tile, and metal.
Since it adds very little weight (about 8oz. per square foot at 1 inch thick) SPF is used as a recover system over existing roofs without the need for tear-off. This reduces the amount of construction debris in landfills. Also if no tear off is needed, exposing the interior of your building to the elements is eliminated.