Metal Roofing System
Miller's Commercial Roofing uses Conklin's Metal Roof System (MR) which starts at the root of your problem. We neutralize the rust by removing oxygen with our proprietary primer. Essentially, we eliminate all of your screws, seams, and protrusions with our fabric and coating techniques. Then we seal your entire roof with Conklin's Polyurethane Modified Acrylic Coating (PUMA XL). This leaves you with a totally seamless roof system that carries an 18 YEAR NON PRORATED WARRANTY. Giving you a green energy efficient roof that willl save you money!
Conklin's Metal Roof (MR) System is a complete waterproofing system for metal roofs. It stops leaks, inhibits rust, and provides and energy-efficient, long-lasting, attractive finish coat which will extend the life of your roof for years. During the restoration process, the entire roof is cleaned with Rust Off and then primed with Conklin's rust inhibiting primer called Metal Ready Universal. Once the seams and fasteners have been reinforced the entire roof is coated with a highly reflective coat.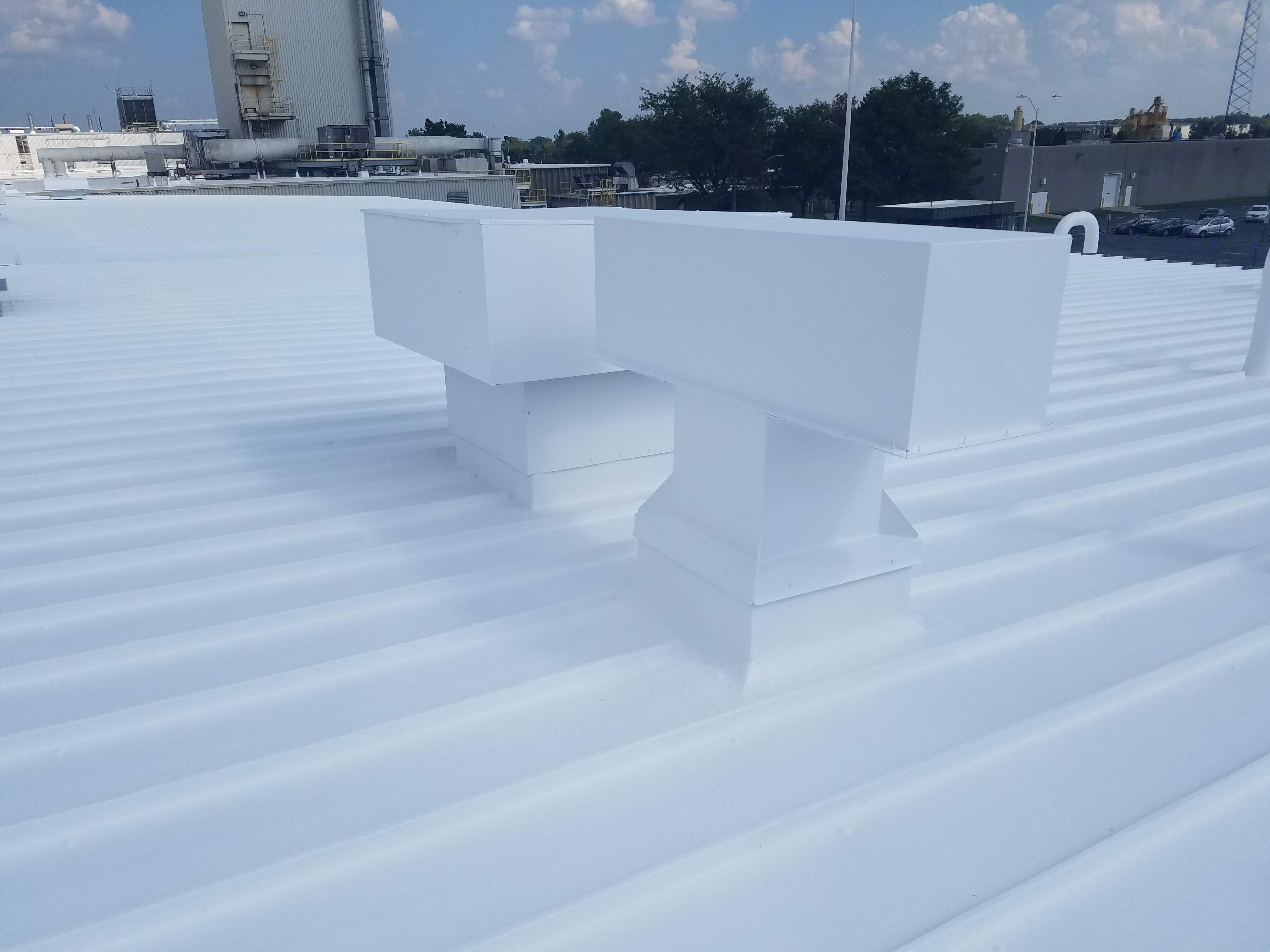 Save Money by Saving Energy on Heating and Cooling Costs
The highly reflective coating also provides significant energy savings. By reflecting up to 85 percent of the sun's ultraviolet energy rather than absorbing it in the form of heat, Conklin Energy Star roof coatings can drastically reduce cooling costs. The benefit can be felt in a cooler living or workspace and in your pocketbook.
Our three exceptional roof coatings are designed to meet the needs of your particular project.
Benchmark Conklin's premier coating offers the ultimate in flexibility and strength.
Rapid Roof III, the workhorse of the Conklin line.
Conklin Roofing Systems have been tested, proven and trusted by building owners nationwide since 1977. Our systems were tested and approved by major code approval agencies, such as Factory Mutual (FM) and Underwriter's Laboratories (UL), Architects, specifies, building owners and faculty managers around the country rely on Conklin Roofing Systems to protect the valuable contents of their buildings.